While this idea seem to be more like child's play, someone somewhere took it way more seriously than us and actually made it a reality. A you-can-answer-calls-with-it kind of reality with the tag line: A Phone with Appeal.
For real.
Created by a group aptly named Banana Phone, the phone is actually a bluetooth enabled handset that connects to your smart phone. Once paired with your device, it's able to receive and make phone calls. Through Siri/Google Assistant, you won't even have to dial.
This banana phone is available on Indiegogo and can be had for as low as $40. One percent of phone profits will go to Gearing Up For Gorillas, a nonprofit that focuses on the conservation of the rare mountain gorilla in Virunga National Park. One percent is pretty much low, but it's better than nothing.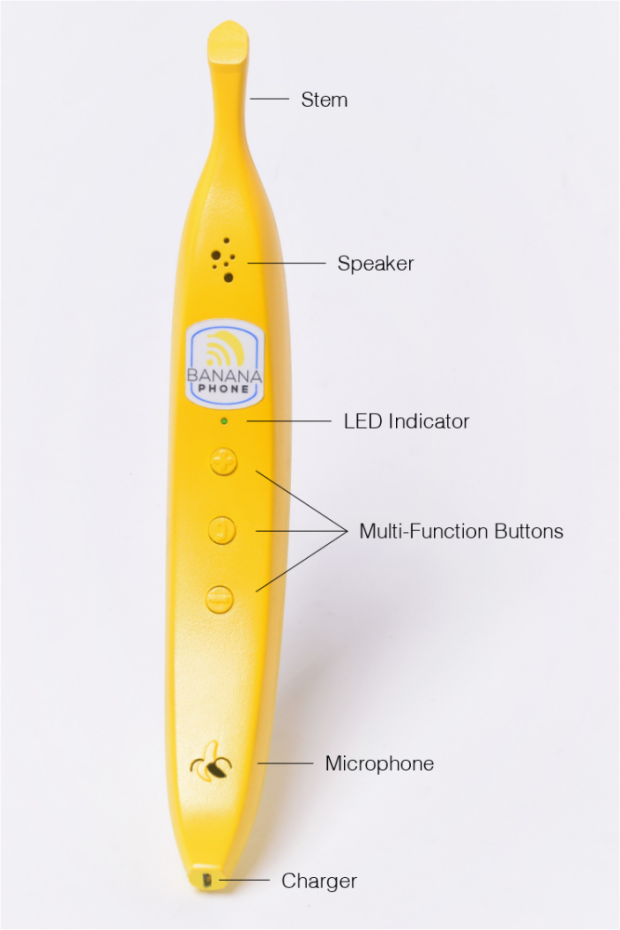 Here's a breakdown of it's features and functions:
Talk Time: 10 Hours
Idle Time:  70 Hours
Built in rechargeable lithium battery w/ micro USB
Qualcomm Chipset: certified conflict free components
Environmentally conscious 100% recycled ABS plastic
Volume control (+/-)
Home Button: Outbound Call/ Answer/ Bluetooth pair
Reduce exposure to cell phone electromagnetic radiation by keeping your smart phone away from your head
We certainly want one. Check out Banana Phone's hilarious promo vid below: