Summer of 2003, millenials today were introduced to one of the biggest music hits they will never forget: Kelis' Milkshake (song).
For over 14 years Kelis has kept the recipe of her infamous milkshake relatively secret, but she finally came out with an official recipe after collaborating with Baileys.  If you're wondering what makes her milkshake better than yours, she didn't exactly spill the deets, but the main ingredients are Baileys, Ginger Beer, and Chocolate Ice Cream, so we're willing to bet it's one of them.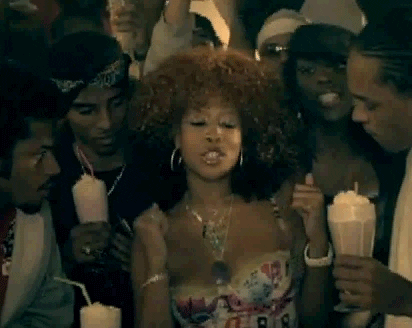 While Kelis is known for her music, she actually studied at Le Cordon Blue to become a chef, so yes this recipe is pretty much as legit as it gets. She even released a cookbook in 2015, hence, if you're still perplexed about why she has the most desirable milkshake, you got your answer.
3 oz Baileys Original Irish Cream Liqueur
8 oz Ginger Beer
4 scoops Chocolate Ice Cream
1/2 teaspoon Cayenne Pepper
Topping:
 Ginger Infused Whipped Cream for Garnish
Sip up!